CARBON & ALLOY STEEL BARS
COLD FINISHED CARBON STEEL BAR
Service Steel stocks cold finished (CF) 1018 carbon steel bars in flat, square, and round shapes. Flats are available in thicknesses from 3/16-inch to 2-inch and widths of 1-1/2-inch to 12-inch. Squares are stocked in sizes from 3/16-inch to 2-inch and rounds in diameters from 3/16-inch to 9-inch. Other sizes are available for order as well.
Cold finished bars and rounds are produced from special bar quality hot rolled bars by cold drawing, turning and polishing, grinding, or by a combination of these methods. The required shape, size, surface finish and tolerances of the bar or round determine the process used.
Overall, cold finishing reduces the cross-sectional area of the hot rolled bar. CF steel bars and rounds are chosen for their more accurate size and shape, smooth surface, straightness, increased yield and tensile strengths, and machinability. Square and rectangular bars are true and square and have well-defined edges and corners.
Though more expensive that hot rolled steel bars, cold finished bars are easy to form, weld, machine, and fabricate; can be welded without pre-heating or post-heating; and are suitable for cold forming.
About 1018 Carbon Steel Bar
Low carbon, medium manganese content.

Good hardening properties, fair machinability.

Readily brazed and welded.

Especially suited to cold forming and bending operations.

Suitable for parts that require cold forming (such as crimping, swaging, or bending).

Because of its high workability and machinability, 1018 steel is useful for creating a number of high-volume machine parts, including fasteners, anchor bolts, pins, rods, structural parts, gears, ratchets, and tool holders.
HOT ROLLED ALLOY STEEL BAR​
We also stock hot rolled steel alloy bar in grades 4130, 4140/42, 4145 MOD, and 8620 in standard, annealed, and heat treated options. All of the 4000 series grades are chromium-molybdenum alloys.

These chromium-molybdenum alloys are among the most widely used and versatile machinery steels. Typical applications include shafts, gears, bolts, studs, connecting rods, spindles, tool holders, drill collars, Kelly bars, tool joints, couplings, etc.
Alloy 4140/42 is widely used as an alternative to carbon steel where strength and fatigue are a concern.  It is a general-purpose alloy used where substantial strength, toughness, and hardness are required.
Alloy 8620 is the most widely used case hardening alloy steel, with high core strength and toughness. It is widely used in demanding environments due to its relatively low cost and high quality.
This chromium-molybdenum-nickel low alloy steel may be used in the production of medium-strength parts such as forged camshafts, fasteners, gears, shafts, pinions, oil pump piston rods and liners, spline shafts, piston pins, cams, jigs, plastic molds, oil tool slips, jaws, gauges, etc.
Have a question or need more information? Send us a note.
DELIVERING QUALITY, VALUE AND COMMITMENT FOR 100 YEARS.
WE PRIDE OURSELVES BUILDING RELATIONSHIPS WITH OUR CUSTOMERS.
5 LOCATIONS, EACH ONE SERVING UNIQUE NEEDS OF REGIONAL CUSTOMERS.
MECHANICAL & STRUCTURAL TUBING
HYDRAULIC & PRESSURE TUBING
STAINLESS & ALUMINUM TUBING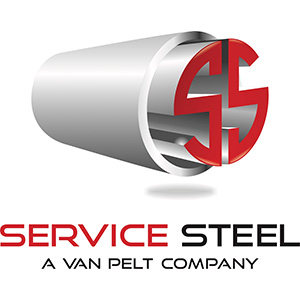 36155 MOUND RD.
STERLING HEIGHTS, MI 48310

Phone: (313) 365-3600
Fax: (313) 365-2828