EASTERN REGION SERVICE CENTER – FARMINGTON, NEW YORK
EASTERN REGION SERVICE CENTER - FARMINGTON, NEW YORK
SERVICE STEEL FARMINGTON: YOUR LOCAL SOURCE FOR STEEL TUBE​
Service Steel is committed to providing quality and value to our customers.  Our newest Service Center, in Farmington, New York, builds upon that commitment by expanding our line of products/services to both existing and new customers in New York and surrounding regions.
Located southeast of Rochester at the northern tip of the Finger Lakes, Service Steel's second Eastern Regional Service Center is convenient to major freeways including I-190, I-86, and I-390.

Service Steel Farmington is a 40,000 sq. ft. facility with two drive-thru truck bays and two 10-ton overhead cranes. Inventory includes a broad range of carbon, stainless, alloy, and aluminum tube and bar products in a variety of shapes, sizes, and specifications.  In addition, we offer fabrication services including band-saw cutting, high speed cold-saw cutting, miter cutting, and more. Our largest saw cuts tube and bar up to 24" diameter.
Also at this location is a BCP Wheelabrator, afully automated wheelblast machine for cleaning, corrosion removal, preparation for painting, bonding and plating,
rust and heat scale removal, and surface texturing.

Call us at (716) 694-5200 or toll-free at (800) 447-6733 for a quote or to place an order for:
Carbon & Alloy Mechanical Tubing

Square & Rectangular Carbon Mechanical & Structural Tubing

Alloy Tubing – Cold Drawn, Hot Finished, Annealed, and/or Heat Treated

Stainless Tubing & Pipe

Aluminum Tubing

Carbon Steel Pipe A-106, A-53, A-120

Metric Tubing, including Chromium-6 (CR-6) Free Plated

Hydraulic Tubing

Pressure Tubing

Fluid Power Tubing

Aircraft Tubing

Steel Bar
DELIVERING QUALITY, VALUE AND COMMITMENT FOR 100 YEARS.
WE PRIDE OURSELVES BUILDING RELATIONSHIPS WITH OUR CUSTOMERS.
5 LOCATIONS, EACH ONE SERVING UNIQUE NEEDS OF REGIONAL CUSTOMERS.
Contact Our Farmington Office
5636 County Road 41
Farmington NY 14425
Phone: (716) 694-5200
Toll Free: (800) 447-6733
Fax: (716) 694-4067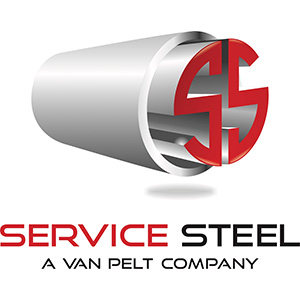 36155 MOUND RD.
STERLING HEIGHTS, MI 48310

Phone: (313) 365-3600
Fax: (313) 365-2828