Service Steel ALSO stocks aluminum tubing
Aluminum is known for its high strength-to-weight ratio. Lighter than other metals such as steel, stainless steel, and brass, it is a nonmagnetic, nonferrous material that offers corrosion resistance and conductivity. The tube's strength is a factor of the aluminum alloy used, the thickness of the walls, and the size of the tube. Tubes of larger diameters can withstand less stress and pressure.
ALUMINUM TUBING SHAPES

Our high-quality, corrosion resistant aluminum tubing is available in round, rectangular, or square shapes and comes in a variety of widths and wall thicknesses.
Round – Round tubes are in stock at Service Steel in outer diameters of 1/8 inch to 5 inches and wall thicknesses of .028 inch to .125 inch. A wide range of other sizes are available for order.
Square & Rectangular – Rectangular and square aluminum tubes are usually available in fewer size variations than round tubes. With square defined corners on both the inside radius and outside radius, rectangular and square tubes typically range in size from 1/2 inch to 8 inches per side, with wall thicknesses of .125 inch to .50 inch.
ALUMINUM TUBING ALLOYS
Among the hundreds of different aluminum alloys available, Service Steel regularly stocks 6061, 2024, and 5052. Each is used for its specific features relative to:
Formability or Workability

Weldability

Machining

Corrosion Resistance

Heat Treating

Strength
6061 is the most versatile of the heat treatable aluminum alloys. This aluminum/magnesium-silicon alloy is easily fabricated, corrosion resistant, weldable, and has good formability. Round aluminum tubes are most commonly produced from 6061 alloy due to these factors.
Typical Applications: Screw machine parts, frames, machine parts, truck and marine components, marine fittings, electrical fittings and connectors, bike frames, railings, truck racks, etc.
5052 is the highest strength alloy of the non-heat-treatable grades. This aluminum/magnesium alloy's fatigue strength is higher than most aluminum alloys. It has excellent workability and is readily weldable. 5052 has particularly good resistance to marine atmosphere and saltwater corrosion.
Typical Applications: Wide variety from aircraft components to home appliances, shipbuilding, transportation, pressure vessels, bridges and buildings, marine and transportation industry parts, heavy duty cooking utensils, and equipment for bulk processing food.
2024 is a high strength aluminum/copper alloy with excellent strength and fatigue resistance. it is desirable for structures and parts where a good strength-to-weight ratio is desired and is heat treatable.
Typical Applications: aerospace and aircraft applications Aircraft structural components and parts for the transportation industry.
Have questions or need more information? Drop us a note.
DELIVERING QUALITY, VALUE AND COMMITMENT FOR 100 YEARS.
WE PRIDE OURSELVES BUILDING RELATIONSHIPS WITH OUR CUSTOMERS.
5 LOCATIONS, EACH ONE SERVING UNIQUE NEEDS OF REGIONAL CUSTOMERS.
MECHANICAL & STRUCTURAL TUBING
HYDRAULIC & PRESSURE TUBING
STAINLESS & ALUMINUM TUBING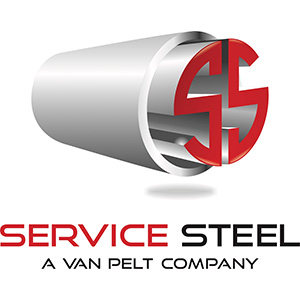 36155 MOUND RD.
STERLING HEIGHTS, MI 48310

Phone: (313) 365-3600
Fax: (313) 365-2828