Service Steel Product Catalog
& Reference Guide
ROUND – SQUARE – RECTANGULAR
TUBE – PIPE – ROD – BAR
Our full-line Product Catalog and Reference Guide provides information on our range of carbon steel, alloy steel, stainless steel, and aluminum products including:
Mechanical, Structural, Seamless, DOM, ERW
Fluid Power, Hydraulic & High Pressure Tubing
Condenser, Boiler & Heat Exchanger Tubing
Aircraft and Aerospace Tubing
Propeller Shaft, Diesel Injection & Gun Drill Tubing
We also feature a comprehensive line of METRIC SIZE tube.
Also included also included in our catalog & reference guide are specifications such as tolerances, pressure ratings, hardness, and much more.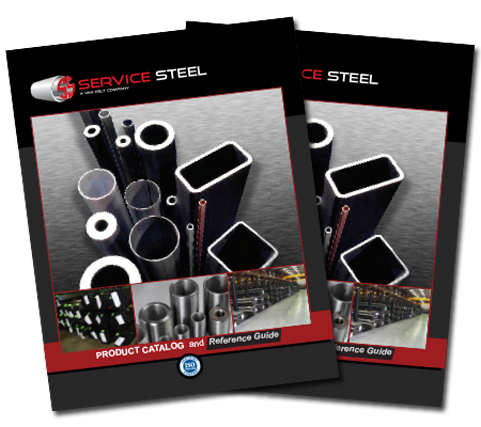 SERVICE STEEL HAS BEEN DELIVERING QUALITY, VALUE, & COMMITMENT FOR 100 YEARS.
WE BUILD MUTUALLY BENEFICIAL RELATIONSHIPS WITH OUR CUSTOMERS.
5 LOCATIONS, EACH SERVING THE UNIQUE NEEDS OF REGIONAL CUSTOMERS.