Service Steel has been supplying customers with Steel Tubing Fabrication for 100 years.
We pride ourselves in knowing our customers' needs as well as they do.
Service Steel has been supplying customers with Steel Tubing Fabrication for 100 years. We pride ourselves in knowing our customers' needs as well as they do.
SERVICE STEEL OFFERS THE STEEL TUBING FABRICATION THAT YOU NEED

Service Steel stocks steel tubing fabrication in outside diameters from 1/8-inch to 10-inches. This includes grades: 304 and 316 in cold-drawn seamless, hot finished, and welded constructions and low carbon 304-L and 316-L welded. 304L and 316L are specified for applications where welding will be required. This alloy's lower carbon content helps minimize/eliminate carbide precipitation during the welding process.
We are proud to provide you with a full line of professional cutting, drilling and machining and steel tube services.
Our production cutting services include: Precision Band Sawing, Cold Sawing, Mitre Cutting and more. Our drilling and machining services include: Plasma Cutting, Drilling and Tapping, Milling and more. Our steel tube fabrication services include: Snap Cutting, CNC Laser Cutting, Grinding, Honing, Galvanizing and more.
We believe our steel tube fabrication services are a perfect compliment to extensive product line. Please browse our services and we think you will agree!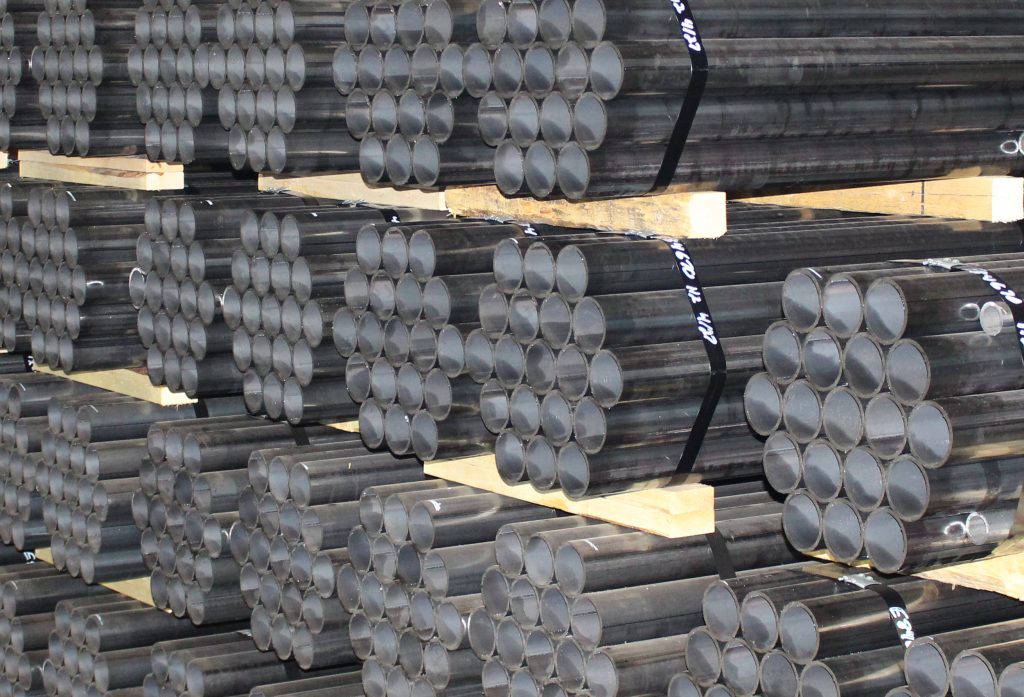 These are the Type 200 Series and Type 300 Series alloys.
Non-magnetic

Cannot be heat hardened

High resistance to corrosion

Steel type of choice in the dairy and food-processing industries
The most common grades  are Types 304 and 316.
Along with martensitic, comprise the Type 400 Series alloys.
Corrosion resistant

Cannot be heat hardened
Seen more often in the auto industry (e.g., exhaust systems, axles, shafts, and fasteners
Along with ferritic, comprise the Type 400 Series alloys.
Magnetic

Can be heat hardened with heat

Fairly good at resisting corrosion, but do not as good as austenitic or ferritic
Used in cutlery, knives, surgical tools, certain workshop tools like wrenches
So-called  because they have a two-phase microstructure of ferritic and austenitic stainless steel.
Twice as strong as regular austenitic or ferritic

Significantly better toughness and ductility than ferritic


The best type for resisting corrosion
Often used in situations where chemicals need to be stored or transported, as well as heat exchangers, pressure vessels, and desalination plants
Precipitation-Hardening Steel
Type 600 Series Alloys. Contain chromium and nickel that provide a combination of the properties of martensitic and austenitic grades.

Gain high strength through heat treatment


Have the corrosion resistance of austenitic

High tensile strength

Used in aerospace, nuclear, chemical, and certain construction-type settings.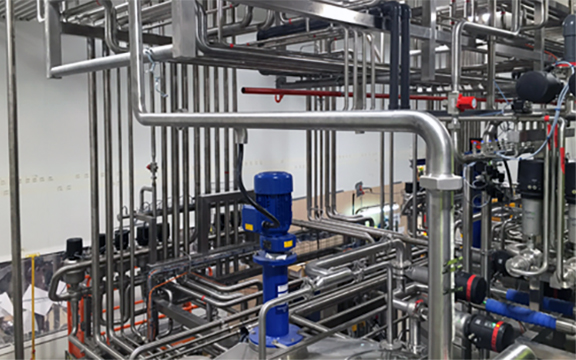 Service Steel has been supplying customers with steel tube & pipes for 100 years.
Compared to regular steel. stainless steel does not easily corrode, stain, or oxidize/rust. Steel is available from Service Steel in a extensive range of forms, grades, finishes, gauges, widths, and lengths. 
Many different industries rely on stainless steel for a wide range of applications including aerospace, automotive, manufacturing, oil and gas, and many more. If you cannot find the exact type of steel you are looking for, please call or contact us.
The Service Steel Company, a steel tube, pipe, and bar service center, was organized in Detroit by Herbert B. Van Pelt and his son, Donald C. Van Pelt in 1920, and was headquartered at Rivard and Maple Streets tucked in between Eastern Market and Lafayette Park.
Through the years, Service Steel has remained solid under the ownership and direction of the Van Pelt family – 100 years after its founding.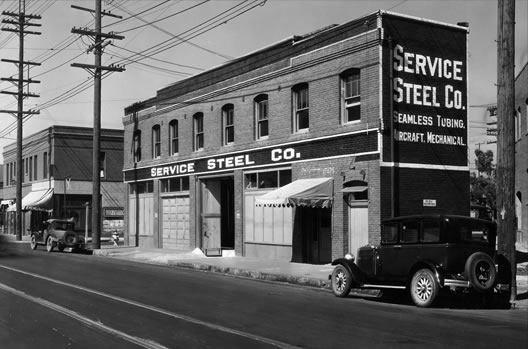 Download Our Product Catalog & Reference Guide
SERVICE STEEL HAS BEEN DELIVERING QUALITY, VALUE, & COMMITMENT FOR 100 YEARS.
WE BUILD MUTUALLY BENEFICIAL RELATIONSHIPS WITH OUR CUSTOMERS.
5 LOCATIONS, EACH SERVING THE UNIQUE NEEDS OF REGIONAL CUSTOMERS.
Looking For Steel

Tubing Fabrication

?

Our priority is our customer, so if you ever have a concern, question or comment please contact us and we will be more than happy to assist you to answer all your questions. We've helped thousands of companies just like yours.