STAINLESS STEEL TUBING FROM Service Steel
Service Steel stocks stainless steel tube in outside diameters from 1/8-inch to 10-inches. This includes grades: 304 and 316 in cold-drawn seamless, hot finished, and welded constructions and low carbon 304-L and 316-L welded. 304L and 316L are specified for applications where welding will be required. This alloy's lower carbon content helps minimize/eliminate carbide precipitation during the welding process.
What Is Stainless Steel?
Stainless steel is an alloy of iron with a minimum of 10.5% chromium. Chromium produces a thin layer of oxide on the surface of the steel that prevents any further corrosion (i.e., rust) of the surface. The chromium binds oxygen to the surface of the product to protect the iron from oxidation (rust). Nickel also enhances the corrosion resistance of stainless steel. Stainless steel also contains varying amounts of carbon, silicon and manganese. Other elements such as nickel and molybdenum may be added to impart other useful properties such as enhanced formability and increased corrosion resistance. In addition to its corrosion resistance, stainless steel is clean and sanitary in nature and resistant to chipping, scraping and scratching.
Stainless Steel Types
There are five main types of stainless steel:

Austenitic Stainless Steel
These are the Type 200 Series and Type 300 Series alloys.
Non-magnetic

Cannot be heat hardened

High resistance to corrosion

Steel type of choice in the dairy and food-processing industries
The most common grades  are Types 304 and 316.
Along with martensitic, comprise the Type 400 Series alloys.
Corrosion resistant

Cannot be heat hardened
Seen more often in the auto industry (e.g., exhaust systems, axles, shafts, and fasteners
Martensitic Stainless Steel
Along with ferritic, comprise the Type 400 Series alloys.
Magnetic

Can be heat hardened with heat

Fairly good at resisting corrosion, but do not as good as austenitic or ferritic
Used in cutlery, knives, surgical tools, certain workshop tools like wrenches
So-called  because they have a two-phase microstructure of ferritic and austenitic stainless steel.
Twice as strong as regular austenitic or ferritic

Significantly better toughness and ductility than ferritic


The best type for resisting corrosion
Often used in situations where chemicals need to be stored or transported, as well as heat exchangers, pressure vessels, and desalination plants
Precipitation-Hardening Stainless Steel
Type 600 Series Alloys. Contain chromium and nickel that provide a combination of the properties of martensitic and austenitic grades.

Gain high strength through heat treatment


Have the corrosion resistance of austenitic

High tensile strength

Used in aerospace, nuclear, chemical, and certain construction-type settings.

The Most Common Stainless Steel Grades
The most common grade; the classic 18/8 stainless steel. Contains high nickel content that is typically between 8 and 10.5 percent by weight and a high amount of chromium at approximately 18 to 20 percent by weight resulting in the 18/8 moniker often used. The high amounts of chromium and nickel give 304 stainless steel excellent corrosion resistance. Common applications of 304 stainless steel include:
Appliances such as refrigerators and dishwashers

Commercial food processing equipment

Food handling and utensils

Surgical devices and equipment


Piping

Heat exchangers
The second most common grade. Increased corrosion resistance due to the addition of a significant amount molybdenum. considered one of the most suitable choices when selecting an austenitic stainless steel for marine applications due to its increased resistance to chloride corrosion compared to type 304. Often used for building nuclear reprocessing plants. Other common applications include:

Chemical processing and storage equipment.

Refinery equipment

Medical devices

Marine environments, especially those with chlorides present
Have questions or need more information? Drop us a note.
DELIVERING QUALITY, VALUE AND COMMITMENT FOR 100 YEARS.
WE PRIDE OURSELVES BUILDING RELATIONSHIPS WITH OUR CUSTOMERS.
5 LOCATIONS, EACH ONE SERVING UNIQUE NEEDS OF REGIONAL CUSTOMERS.
MECHANICAL & STRUCTURAL TUBING
HYDRAULIC & PRESSURE TUBING
STAINLESS & ALUMINUM TUBING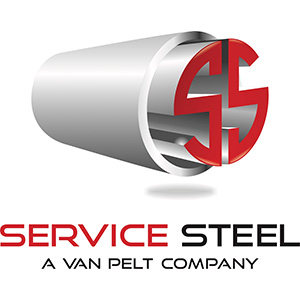 36155 MOUND RD.
STERLING HEIGHTS, MI 48310

Phone: (313) 365-3600
Fax: (313) 365-2828