Precision • Speed • Efficiency • Capacity • Consistency • Reduced Lead Time
When you need precision cut tube, a laser cutter is the optimal choice.
From a simple mounting hole to complex architectural and structural details, precision matters.
Laser tube cutting makes clean cuts that meet print every time.
At Service Steel, we invested in our first Mazak 3D Fabri Gear 400 III laser five years ago and its 4000-watt laser has been cutting steel tubes with accuracy and speed ever since.
Our customers have been so pleased with the Fabri Gear's performance that we have ordered a second one.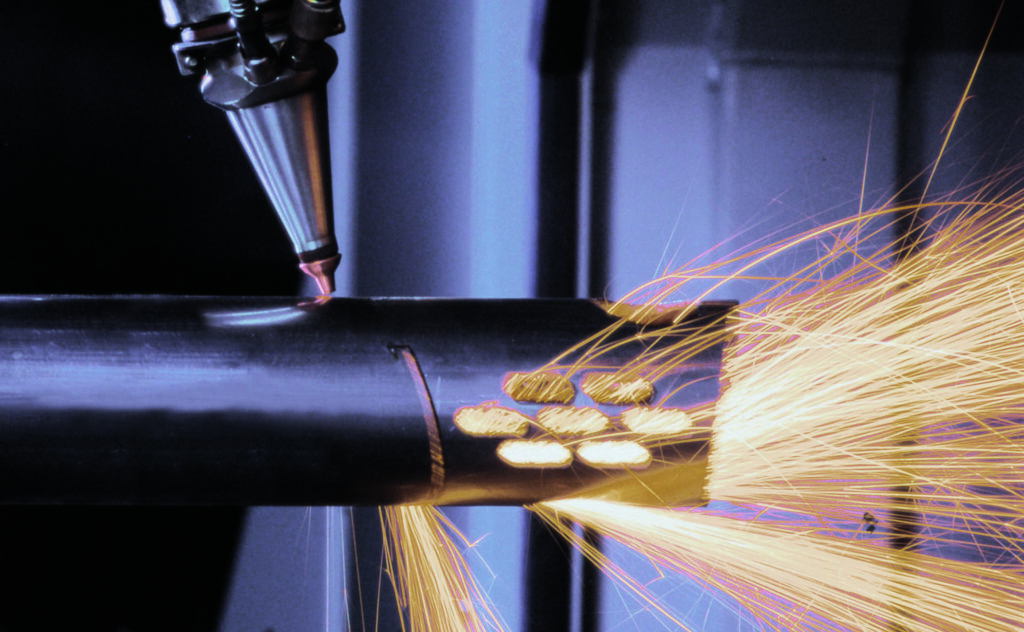 A Done-In-One® Laser Solution​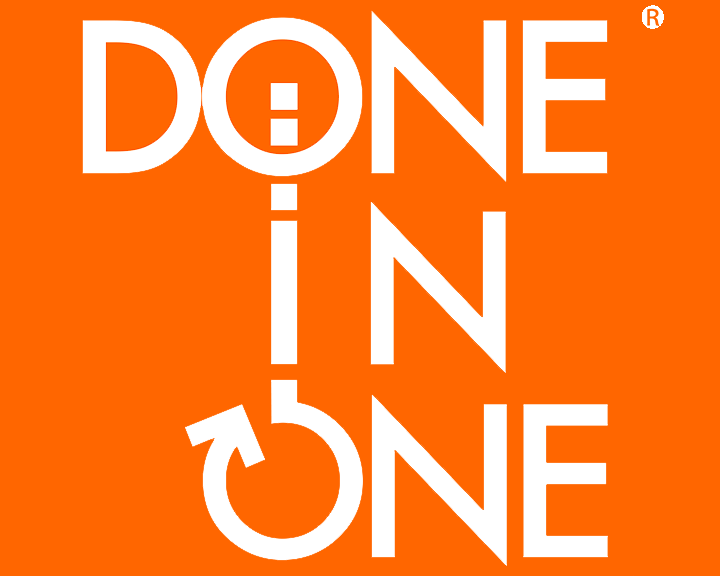 The Mazak 3D Fabri Gear 400 III offers a "done-in-one" solution. It can perform a variety of processes including material handling, cutting, machining, drilling, tapping, and punching.
Having all of these processes performed on one machine eliminates the need to have an operator work through these multiple steps moving the part from machine to machine. Less handling and movement equal reduced handling time.
Shapes, Sizes, and Angles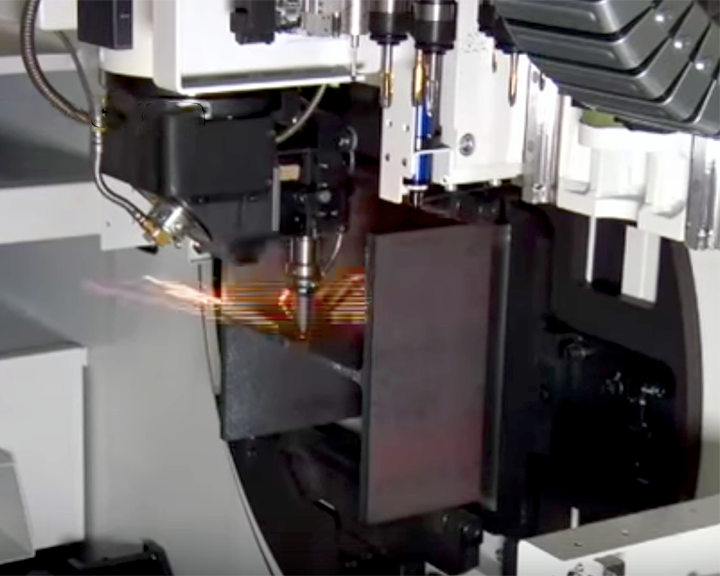 The Mazak 3D Fabri Gear 400 III excels at precision laser cutting a wide variety of tubes and pipes including round, square, rectangular, and triangular.
It can also process H, I, and L beams, C-channel, angle iron, and additional user-defined shapes from mild or stainless steel. The Mazak 3D Fabri Gear 400 III gives us the flexibility to handle jobs of all sizes.
6 Axes for a Variety of Cuts​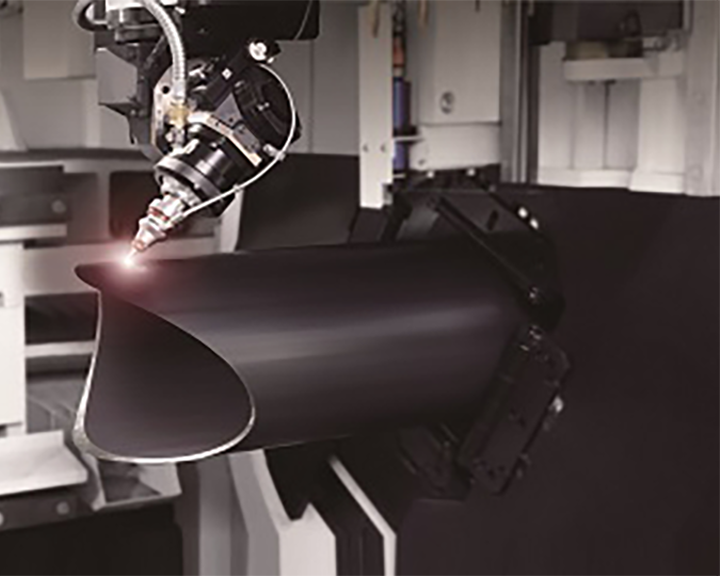 The 6-axis Fabri Gear has an articulating head that makes it possible to produce a wider variety of cuts, precise angles, and beveled edges.
It can cut at any desired angle for weld prep, plus achieve the highest accuracy for easy fit-up of assemblies in a single program cycle.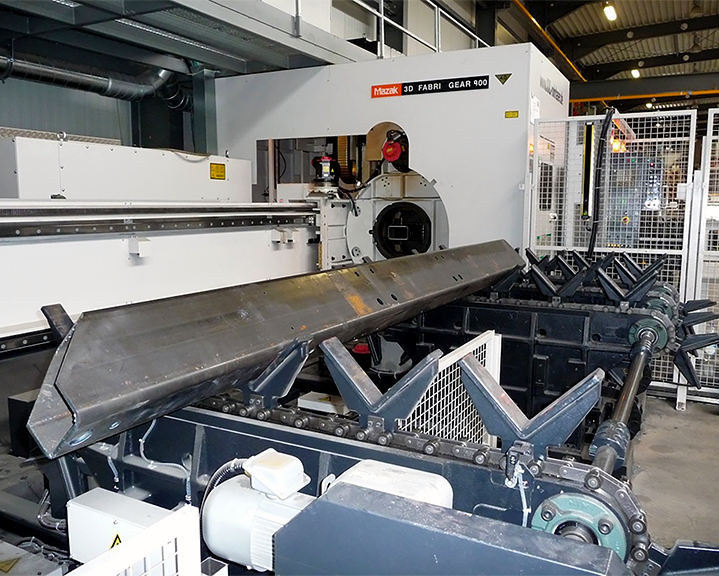 The Mazak 3D Fabri Gear 400 III is a workhorse offering an infeed of 15,000 mm/590 inches and an outfeed of 12,000mm/472 inches. It can cut round tube up to 16 inches in diameter and square tube up to 11.8 inches across.
The 4.0 kW Fabri Gear 400 III can cut through mild steel with a wall thickness up to 0.866-inch, stainless steel up to 0.383-inch thick, and aluminum up to 0.314-inch thick.*
*Material cutting thickness is dependent on many factors including material specifications, condition and machine parameters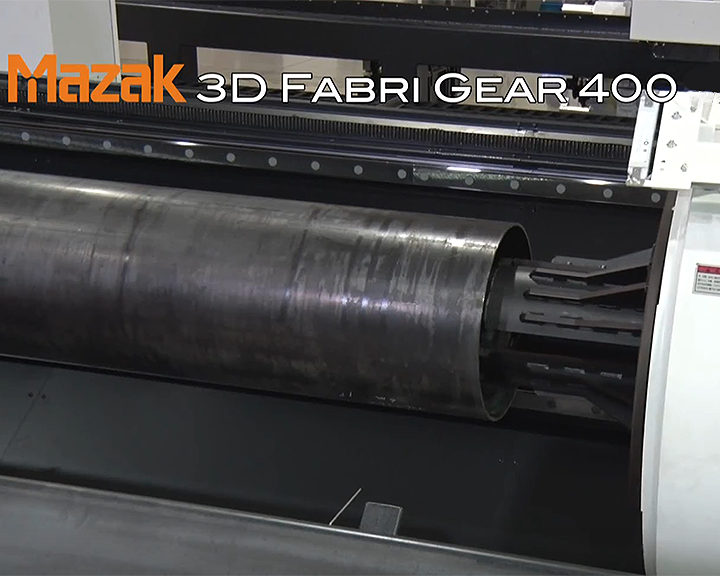 In laser tube cutting, the real focus is part-processing time, precision, and efficiency not just cutting speed. The process includes loading a tube, indexing it into the right position, piercing and cutting it, and unloading the part.
You know what they say … never enough time to do it right but always time to do it over. We don't want "do overs."
At Service Steel, we get it right the first time!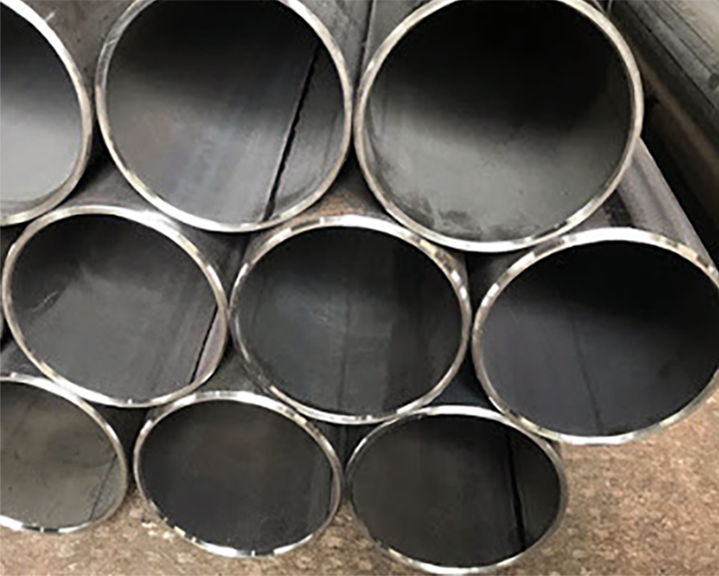 The positioning of the tube's weld seam has to be taken into account for laser cutting. The weld seam must not interfere with pins or holes, and for aesthetic applications, such as furniture, the weld seams need to be hidden as much as possible. Also, the weld seams also are of different compositions and cut differently than the rest of your tube.
With the Mazak laser, automatic controls adjust the power, frequency, and duty cycle as the laser works cuts through the tube—and its weld seam.
CONTACT SERVICE STEEL FOR MORE INFORMATION OR TO OBTAIN A QUOTE FOR LASER FABRICATION
WATCH THE LASER CUTTER IN ACTION!
DELIVERING QUALITY, VALUE AND COMMITMENT FOR 100 YEARS.
WE PRIDE OURSELVES BUILDING RELATIONSHIPS WITH OUR CUSTOMERS.
5 LOCATIONS, EACH ONE SERVING UNIQUE NEEDS OF REGIONAL CUSTOMERS.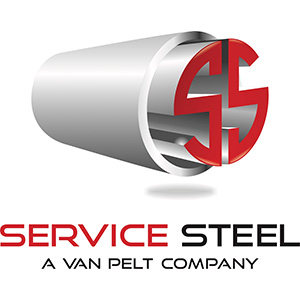 36155 MOUND RD.
STERLING HEIGHTS, MI 48310

Phone: (313) 365-3600
Fax: (313) 365-2828