At Service Steel, we are proud to offer high-quality products and outstanding support throughout the Great Lakes and the Midwest region. Our Detroit location, which serves Michigan, northern Ohio, and the surrounding areas, provides a wide variety of metal bars and tubes, as well as cutting and fabrication services.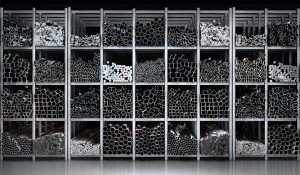 Location Spotlight: Service Steel's Detroit Facility Provides Numerous Products
Our Detroit Steel location, found in the Southeast corner of the city, is conveniently placed near major freeways, including I-94, I-75, I-696, and I-275. This warehouse and support facility services all of Michigan and northern Ohio.
You'll find a variety of high-quality steel, aluminum, and allow products. Materials available at our Detroit location include:
Carbon Mechanical Tubing
Available in a variety of shapes and sizes, carbon mechanical steel can be used in a long list of applications. Common uses for carbon mechanical tubing include solar panel support, food service parts, canopy stands, and garden tools, among many other potential uses.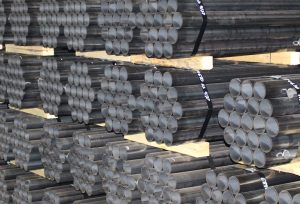 Hydraulic Pressure Tubing
If you need to conduct fluid through systems in large volumes, our selection of hydraulic pressure tubing can help. Hydraulic pressure tubing is lighter than a hose and maintains constant dimensions under pressure. It also tends to have a longer service life than hoses, providing added value to your project. We offer J524 (Seamless) and J525 (Welded) high pressure application or J526 and J356 for low pressure applications contact our Detroit location for more information.
Drawing Quality Mechanical Tubing
If you need to "draw" metal products and shrink them to a certain size, the right tubing is essential. Our Detroit location provides various products that can be used for drawing, allowing you to create the perfect size for your exact needs.
Alloy Tubing
Alloy tubing has many different uses depending on the specific application and the exact alloy composition. This material can be used for general-purpose applications, and our Detroit-based experts can help choose the right alloy for your needs.
Aluminum Tube
Known for its high strength-to-weight ratio, aluminum tubing is lighter than steel and can be purchased in both round and square tubing. From aircraft components to bike frames, there are countless uses for aluminum tubing.
Stainless Steel Tubing
Available in outside diameters of 1/8-inch to 10 inches, stainless steel is a material that is popular for its strength and long-lasting quality. Certain forms of stainless steel can be used for automotive manufacturing, cutlery, chemical storage, and much more.
Bar Stock Cold Drawn 1018
Cold drawn 1018 stock is available in flat, square, rectangular, and round shapes. Each one of these types can be ordered in a variety of thicknesses to suit your needs.
Outstanding Service to Meet Your Specific Purpose
You'll not only find the products to fit your exact application, you'll also find the service and support you deserve. Our Detroit-based steel experts can provide a wide variety of laser cutting and steel cutting services so you can have the precise products required for your unique application.
If you want to learn more about the materials and services available at our Detroit location, give us a call at (313) 365-6500. Our Detroit team will be proud to supply the steel you need for projects of all sizes!