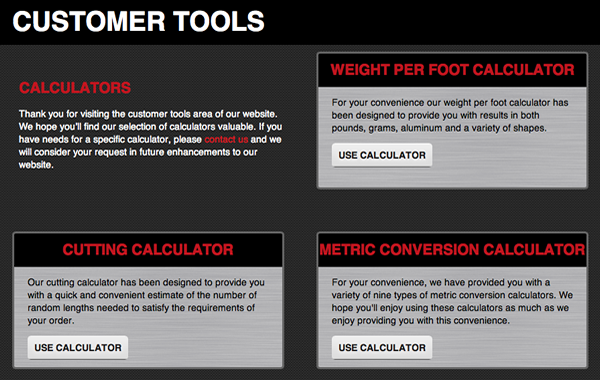 Service Steel knows that in order to be successful in business, you have to know your customers. We know our customers want quality steel tubing products, unparalleled customer service and convenience.
Today, Service Steel extends the level of convenience we provide to our customers by announcing our new online steel tubing calculators.
We rolled up our sleeves and created a set of three online steel tubing and steel cutting calculators. Our calculators are designed to provide our customers with the ability to perform calculations such steel tubing weight per foot, steel tubing random length and yes, we even included a metric conversion calculator.
.