EASTERN REGION SERVICE CENTER – BUFFALO, NEW YORK
EASTERN REGION SERVICE CENTER - BUFFALO, NEW YORK
SERVICE STEEL BUFFALO: YOUR LOCAL SOURCE FOR STEEL TUBE​
Service Steel Buffalo has been supplying high quality tubing and pipe to western & central New York and northwestern Pennsylvania for nearly a century. Located in Tonawanda, New York, just north of Buffalo, Service Steel's Eastern Regional Service Center #1 is convenient to major freeways including I-190, I-290, and I-90 as well as the border with Canada.
We stock a wide range of steel tubing products including, carbon, alloy, hydraulic, and more. We carry seamless, Drawn Over Mandrel (DOM), and Electric Resistance Welded (ERW) steel tube, as well as aluminum, stainless steel, and metric tubing.
Our Service Center also provides cutting and fabrication services for customers large and small. Whether you operate a large global manufacturer or a local job shop, Service Steel Buffalo will handle your steel tubing needs. You can count on us for qualitiy, service, and value.

Call us at (716) 694-5200 or toll-free at (800) 447-6733 for a quote or to place an order for:
Carbon & Alloy Mechanical Tubing

Square & Rectangular Carbon Mechanical & Structural Tubing

Alloy Tubing – Cold Drawn, Hot Finished, Annealed, and/or Heat Treated

Stainless Tubing & Pipe

Aluminum Tubing

Carbon Steel Pipe A-106, A-53, A-120

Metric Tubing, including Chromium-6 (CR-6) Free Plated

Hydraulic Tubing

Pressure Tubing

Fluid Power Tubing

Aircraft Tubing

Steel Bar
DELIVERING QUALITY, VALUE AND COMMITMENT FOR 100 YEARS.
WE PRIDE OURSELVES BUILDING RELATIONSHIPS WITH OUR CUSTOMERS.
5 LOCATIONS, EACH ONE SERVING UNIQUE NEEDS OF REGIONAL CUSTOMERS.
Contact Our Buffalo Office
333 Wales Avenue
Tonawanda, NY 14150-2598
Phone: (716) 694-5200
Toll Free: (800) 447-6733
Fax: (716) 694-4067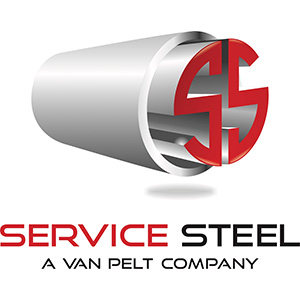 36155 MOUND RD.
STERLING HEIGHTS, MI 48310

Phone: (313) 365-3600
Fax: (313) 365-2828