Western Regional Service Center East Moline, Illinois
WESTERN REGION SERVICE CENTER - EAST MOLINE, ILLINOIS
SERVICE STEEL EAST MOLINE: YOUR LOCAL SOURCE FOR STEEL TUBE​
Situated in East Moline, Illinois, Service Steel's Western Regional Service Center is conveniently located in the Quad Cities areas near major freeways including I-74, I-80, and I-88.

This service center location serves not just the Quad Cities, but also other locations throughout Illinois and Iowa, as well as points in Missouri, Wisconsin, and Minnesota with a wide range of steel tubing products including, carbon, alloy, hydraulic, and more. We carry seamless, Drawn Over Mandrel (DOM), and Electric Resistance Welded (ERW) steel tube, as well as aluminum, stainless steel, and metric tubing.
Service Steel East Moline also provides cutting and fabrication services including advanced laser tube cutting . We also have CNC machining capabilities up to 12″ and miter cut capabilities up to 12″ for square and rectangle tubing.
Due to our location, we proudly service agricultural equipment manufacturers as well as the numerous other industries within the region.
Call us at (309) 755-2156 or toll-free at (800) 323-1176 for a quote or to place an order for:
Carbon & Alloy Mechanical Tubing

Square & Rectangular Carbon Mechanical & Structural Tubing

Alloy Tubing – Cold Drawn, Hot Finished, Annealed, and/or Heat Treated

Stainless Tubing & Pipe

Aluminum Tubing

Carbon Steel Pipe A-106, A-53, A-120

Metric Tubing, including Chromium-6 (CR-6) Free Plated

Hydraulic Tubing

Pressure Tubing

Fluid Power Tubing

Aircraft Tubing

Steel Bar
DELIVERING QUALITY, VALUE AND COMMITMENT FOR 100 YEARS.
WE PRIDE OURSELVES BUILDING RELATIONSHIPS WITH OUR CUSTOMERS.
5 LOCATIONS, EACH ONE SERVING UNIQUE NEEDS OF REGIONAL CUSTOMERS.
Contact Our East Moline Office
2930 Morton Dr.
East Moline, IL 61244
Phone: (309) 755-2156
Toll Free: (800) 323-1176
Fax: (309) 755-3069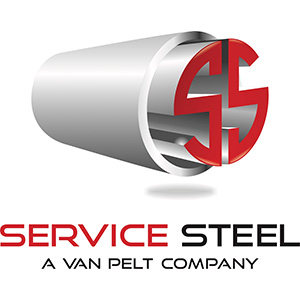 36155 MOUND RD.
STERLING HEIGHTS, MI 48310

Phone: (313) 365-3600
Fax: (313) 365-2828