A good reason for using steel tubing for hydraulics and pneum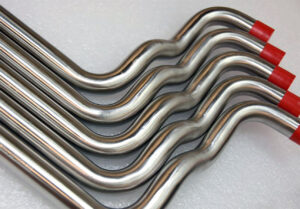 atics is that it is easily formed to allow for direction changes. Instead of installing fittings that can cause turbulence, use a tube bender to make sweeping turns that eliminate most of the pressure drop associated with elbows. This produces less pressure drop and less heat.
Tubing is designated by its outside diameter (OD). As wall thickness increases, inside diameter (ID) decreases. (Black-iron pipe is measured by its nominal ID, but also has a decrease in ID with increase in wall thickness.)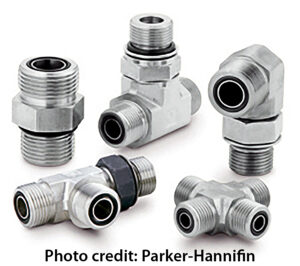 The recommended hydraulic plumbing material is steel tubing with straight-thread O-ring fittings up to 2-in. OD. In sizes larger than 2 in., use steel pipe with welded SAE O-ring-sealed flange fittings on each end. For extreme applications stainless steel tubing provides temperature and chemical compatibility beyond the capabilities of plastic.