JIT Steel Inventory Program
Top rated JIT Steel Inventory Program. At Service Steel, we price your JIT inventory stocking package very competitively. Our goal is to offer "total cost competitiveness" across a package of parts regardless of the total volume, including delivery. And, unlike with a mill order, you can order ONLY WHAT YOU NEED without having to meet, pay for, and store a much larger minimum order.
Think you're already getting the best deal by dealing mill direct?
A key decision in manufacturing industry businesses is how much inventory – usually a business's largest asset – to keep on hand. Service Steel offers Just-In-Time (JIT) inventory stocking programs to fit YOUR company's needs.

Inventory decisions involve balancing three classes of costs:
Ordering costs

Holding costs

Shortage costs
Just-in-time (JIT) inventory management, also known as lean manufacturing and sometimes referred to as the Toyota Production System (TPS), is a strategy that can be used to increase manufacturing efficiency and improve a company's return on investment by reducing non-essential costs. As the name suggests, a Just in Time (JIT) stocking program is one that provides:
WHAT the customer needs
WHEN they need it
The requested QUANTITIES
Delivery WHERE needed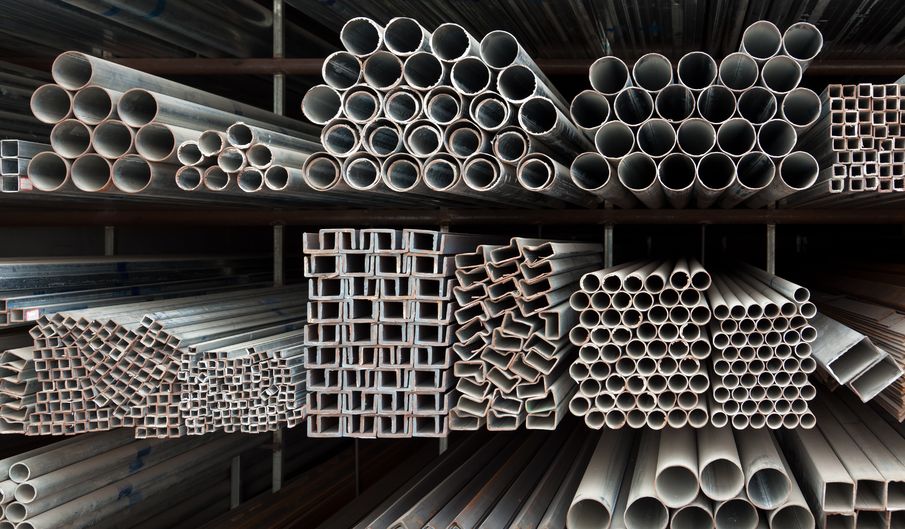 JIT is a demand-pull system that involves ordering and receiving inventory for production and customer sales only as it is needed to produce goods, and not before with continuously low inventory levels and no safety stock. This strategy helps lower inventory carrying costs.
JIT inventory stocking reduces costs by:
Minimizing warehouse

 

storage 

needs

Reducing

 

purchasing 

to buying just enough resources to make the ordered products and no more

Freeing up 

cash flow 

for other uses

Eliminating

 

waste 

– with less stock there is less likelihood of stock supplies perishing or becoming obsolete/out-of-date.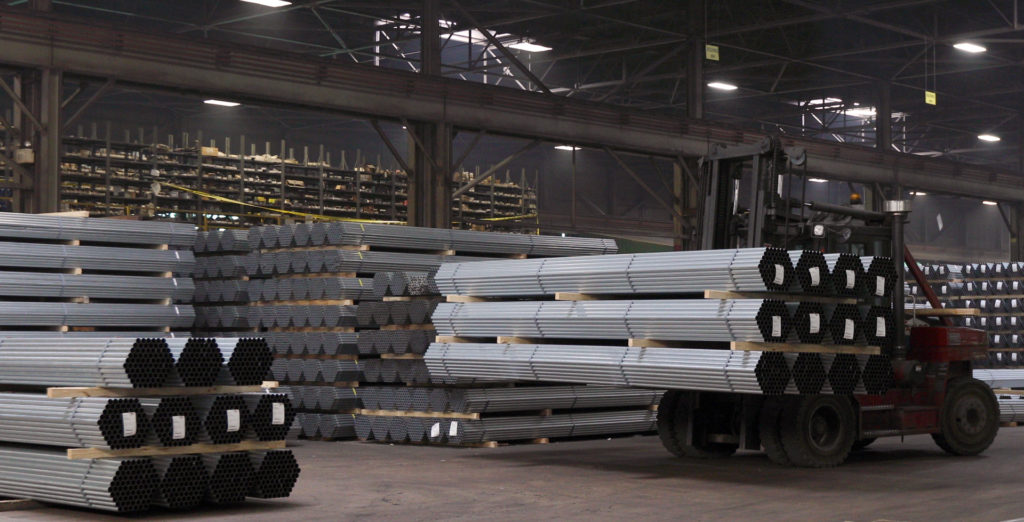 Download Our Product Catalog & Reference Guide
SERVICE STEEL HAS BEEN DELIVERING QUALITY, VALUE, & COMMITMENT FOR 100 YEARS.
WE BUILD MUTUALLY BENEFICIAL RELATIONSHIPS WITH OUR CUSTOMERS.
5 LOCATIONS, EACH SERVING THE UNIQUE NEEDS OF REGIONAL CUSTOMERS.
For centuries, iron and steel were the most important metals for industry, product creation, and building materials. But the discovery of aluminum, as well as the process that makes aluminum possible, completely revolutionized metal. While older, heavier, stronger...
SERVICE STEEL HAS FIVE REGIONAL LOCATIONS TO ADDRESS THE UNIQUE LEADS OF EACH GEOGRAPHIC AREA
13700 Sherwood
Detroit MI 48212
Phone 313.365.6500
Toll-free 800.275.8823
5170 Broerman Avenue
Cincinnati, OH 45217
Phone 513.242.6000
Toll-free 800.929.8823
2930 Morton Drive
East Moline IL 61244
Phone 309.755.2151
Toll-free 800.323.1176
333 Wales Avenue
Tonawanda, NY 14150
Phone 716.694.5200
Toll-free 800.447.6733
5636 County Road 41
Farmington, NY 14425
Phone 315.876.9009
Toll-free 800.447.6733
333 Wales Avenue
Tonawanda, NY 14150
Phone 716.694.5200
Toll-free 800.447.6733
5636 County Road 41
Farmington, NY 14425
Phone 315.876.9009
Toll-free 800.447.6733
Looking For JIT Steel Inventory Program

Our priority is our customer, so if you ever have a concern, question or comment please contact us and we will be more than happy to assist you to answer all your questions. We've helped thousands of companies just like yours.