SERVICE STEEL FARMINGTON, NY
Service Steel is committed to providing quality and value to our customers.  Our newest Service Center, in Farmington, New York, builds upon that commitment by expanding our line of products/services to both existing and new customers in New York and surrounding regions.

SERVICE STEEL FARMINGTON OFFERS THE STAINLESS STEEL TUBING THAT YOU NEED
Service Steel Farmington is a 40,000 sq. ft. facility with two drive-thru truck bays and two 10-ton overhead cranes. Inventory includes a broad range of carbon, stainless, alloy, and aluminum tube and bar products in a variety of shapes, sizes, and specifications. In addition, we offer fabrication services including band-saw cutting, high speed cold-saw cutting, miter cutting, and more. Our largest saw cuts tube and bar up to 24" diameter. Also at this location is a BCP Wheelabrator, a fully automated wheel blast machine for cleaning, corrosion removal, preparation for painting, bonding and plating, rust and heat scale removal, and surface texturing.
Call us at (315) 876-9009 or toll-free at (800) 447-6733 for a quote or to place an order for:
Carbon & Alloy Mechanical Tubing

Square & Rectangular Carbon Mechanical & Structural Tubing

Alloy Tubing – Cold Drawn, Hot Finished, Annealed, and/or Heat Treated

Stainless Tubing & Pipe

Aluminum Tubing

Carbon Steel Pipe A-106, A-53, A-120

Metric Tubing, including Chromium-6 (CR-6) Free Plated

Hydraulic Tubing

Pressure Tubing

Fluid Power Tubing

Aircraft Tubing

Steel Bar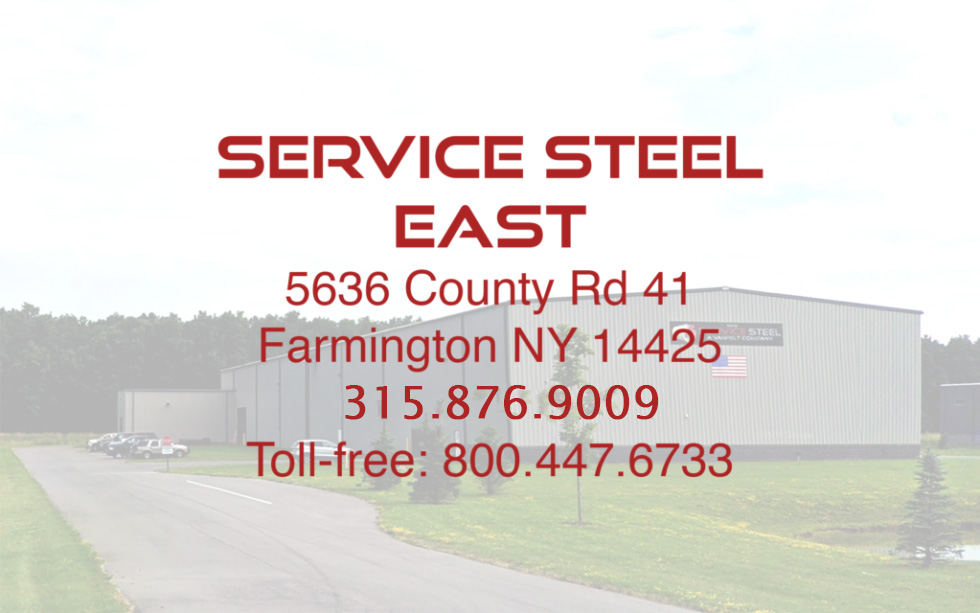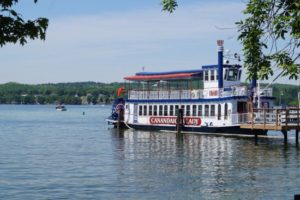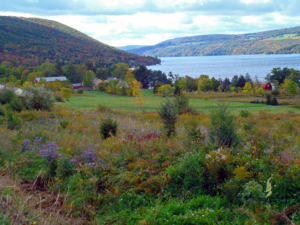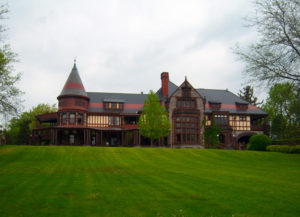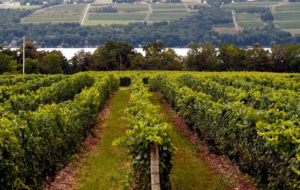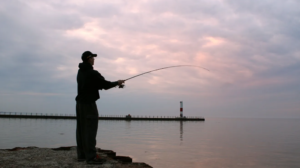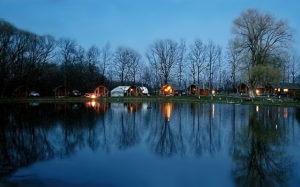 Download Our Product Catalog & Reference Guide
SERVICE STEEL HAS BEEN DELIVERING QUALITY, VALUE, & COMMITMENT FOR 100 YEARS.
WE BUILD MUTUALLY BENEFICIAL RELATIONSHIPS WITH OUR CUSTOMERS.
5 LOCATIONS, EACH SERVING THE UNIQUE NEEDS OF REGIONAL CUSTOMERS.
For centuries, iron and steel were the most important metals for industry, product creation, and building materials. But the discovery of aluminum, as well as the process that makes aluminum possible, completely revolutionized metal. While older, heavier, stronger...
SERVICE STEEL HAS FIVE REGIONAL LOCATIONS TO ADDRESS THE UNIQUE LEADS OF EACH GEOGRAPHIC AREA
13700 Sherwood
Detroit MI 48212
Phone 313.365.6500
Toll-free 800.275.8823
5170 Broerman Avenue
Cincinnati, OH 45217
Phone 513.242.6000
Toll-free 800.929.8823
2930 Morton Drive
East Moline IL 61244
Phone 309.755.2151
Toll-free 800.323.1176
333 Wales Avenue
Tonawanda, NY 14150
Phone 716.694.5200
Toll-free 800.447.6733
5636 County Road 41
Farmington, NY 14425
Phone 315.876.9009
Toll-free 800.447.6733
Service Steel Farmington, NY

Our priority is our customer, so if you ever have a concern, question or comment please contact us and we will be more than happy to assist you to answer all your questions. We've helped thousands of companies just like yours.