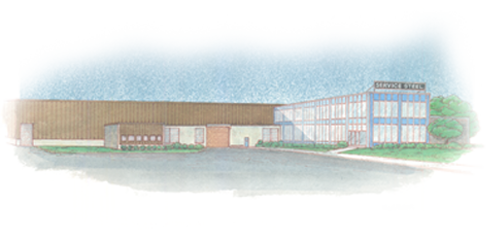 Service Steel proudly introduces its all-new Detroit Michigan steel tubing micro-site. This is the first in a series of location based micro-sites scheduled to go live later this year.The brand new micro-site is designed to provide customers located in the Detroit, Michigan region with a detailed list of specialized steel tubing products and services specific to their area.
In addition to localized products and services, customers can also quickly access the latest steel deals and browse the many discount steel tubing products currently available.
Knowing that quality is always best when bundled with convenience, the brand new micro-site also provides customers with access to a steel tubing weight per foot calculator, a steel tubing cutting calculator and a variety of metric conversion calculators.
Also included in the new micro-site is a direct link to the all-new Service Steel Detroit, Michigan Google Plus page. Customers using Google Plus may now enjoy a quick and convenient way of learning more about Service Steel Detroit.
New additions to the Service Steel family of location based micro-sites will continue to be added. Check the locations page of the main website for more information and updates.