Service Steel has been supplying customers with Round Steel Tube for 100 years.
We pride ourselves in knowing our customers' needs as well as they do.
Service Steel has been supplying customers with Round Steel Tube for 100 years. We pride ourselves in knowing our customers' needs as well as they do.
SERVICE STEEL OFFERS THE

ROUND STEEL TUBE

THAT YOU NEED

A wide range of applications rely on structural steel pipe for strength and stability. At Service Steel, we supply welded and seamless pipe for structural applications to customers in all industries.
As a leading steel pipe supplier, Service Steel offers a large inventory of pipe and tubing whether you need it by weight, length, thickness, or truckload. We keep all of the standard sizes in square and rectangular tubing, along with several of the hard to get squares, rectangles and rounds. Most of our stock in the square and rectangular tubing are kept in two-foot incremental lengths. Contact us today.
DOM Steel tube (tubing) can be used for a wide variety of mechanical applications. It may be used either statically or dynamically. Its close tolerances, good finish, and dense structure make it ideal for parts such as bearings, shafts, cylinders, axles, bushings, collets, conveyor rolls, couplings, fittings, telescoping and push-pull applications, steering columns, shift levers, airbag inflators, damper tube (tubing)s, power seat mechanisms, engine mounts, fuel rails and injection components, motorcycle and snowmobile frames, supports and guards, diesel injection components, piston pins, seat assembly components, torque wrenches, extensions and handles, shanks, etc.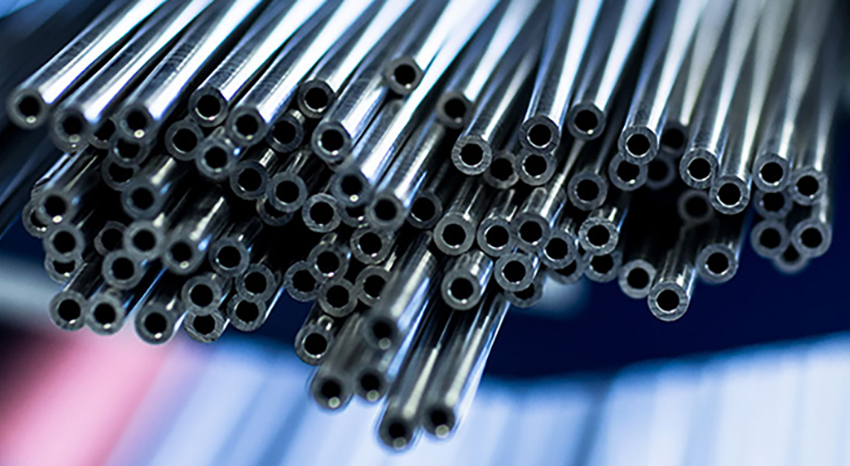 At Service Steel, we are proud to offer high-quality products and outstanding support throughout the Great Lakes and the Midwest region. Our Detroit location, which serves Michigan, northern Ohio, and the surrounding areas, provides a wide variety of metal bars and...
SERVICE STEEL HAS FIVE REGIONAL LOCATIONS TO ADDRESS THE UNIQUE LEADS OF EACH GEOGRAPHIC AREA
13700 Sherwood
Detroit MI 48212
Phone 313.365.6500
Toll-free 800.275.8823
5170 Broerman Avenue
Cincinnati, OH 45217
Phone 513.242.6000
Toll-free 800.929.8823
2930 Morton Drive
East Moline IL 61244
Phone 309.755.2151
Toll-free 800.323.1176
333 Wales Avenue
Tonawanda, NY 14150
Phone 716.694.5200
Toll-free 800.447.6733
5636 County Road 41
Farmington, NY 14425
Phone 315.876.9009
Toll-free 800.447.6733
The Service Steel Company, a steel tube, pipe, and bar service center, was organized in Detroit by Herbert B. Van Pelt and his son, Donald C. Van Pelt in 1920, and was headquartered at Rivard and Maple Streets tucked in between Eastern Market and Lafayette Park.
Through the years, Service Steel has remained solid under the ownership and direction of the Van Pelt family – 100 years after its founding.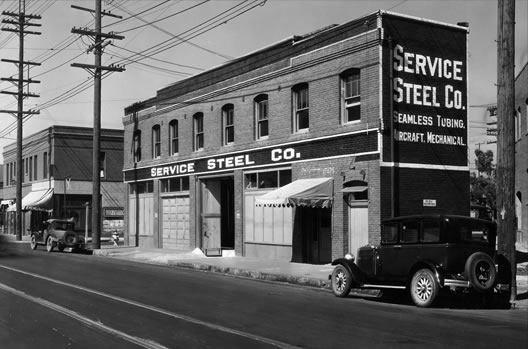 Download Our Product Catalog & Reference Guide
SERVICE STEEL HAS BEEN DELIVERING QUALITY, VALUE, & COMMITMENT FOR 100 YEARS.
WE BUILD MUTUALLY BENEFICIAL RELATIONSHIPS WITH OUR CUSTOMERS.
5 LOCATIONS, EACH SERVING THE UNIQUE NEEDS OF REGIONAL CUSTOMERS.
Looking For

Round Steel Tube

?

Our priority is our customer, so if you ever have a concern, question or comment please contact us and we will be more than happy to assist you to answer all your questions. We've helped thousands of companies just like yours.